Where all his scores and some music tapes are preserved.
Now located at
Meiji Gakuin University Library.
This will be open to the public in Spring 2011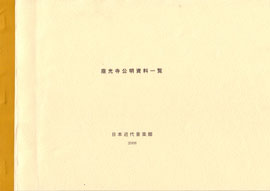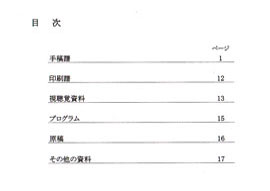 This is the cover and Table of Contents of a collection of Hiroaki's material,
published by the Documentation Centre for Modern Japanese Music
It contains handwritten and printed scores, music tapes, programmes,
manuscripts and others.